Bendel State Traditional Institutions' Gazette Which Affirms the Kingship of Otaru of Igarra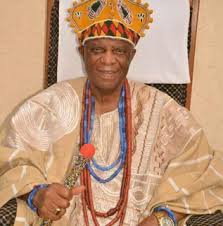 The government of the then Bendel State enacted the Traditional Institutions laws and is applicable in present day Edo and Delta States, Bendel State having been split into these two in 1990. The Traditional Institutions Gazette was first enacted in 1979 and amended in 2002
The gazette lists the recognized traditional rulers and chief in Edo State. For Igarra Kingdom and Akuku Clan, the gazette, recognised paramount, traditional ruler and prescribed authority is the Otaru. Succession to the throne of Otaru rotates between five Families: Andede, Eshinagada, Eshinogu, Eshinavaka, and Andiba in that order and together they form the Igarra Royal Families.
The gazette confers on the Otaru the recognized and prescribed authority to confer traditional and honourary chieftaincy titles on indigenes and non-indigenes alike in Igarra and Akuku. He also heads the Igarra Traditional Council.
Relevant aspects of the gazette as they relate to Igarra and Akoko-Edo are here put together and can be downloaded and read; to download the document, please click on Edo_State_Traditional_Rulers_and_Chiefs_Laws.